I'm a painter, an art-lover, a web designer and a Bostonian.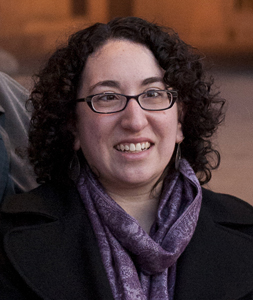 Background
Since 2004, I have been a full-time administrator in higher education, a volunteer at the Isabella Stewart Gardner Museum and a proud Bostonian. Before then, I studied Art History and Art at Ithaca College and at Studio Arts College International in Florence, Italy. My husband and I got married in March 2012, and I changed my name from Rebecca Daroff to Rebecca DiMattia (everyone calls me Becky). Not only does this mean I can continue signing my works 'BD', it also means I have a handsome live-in studio assistant.
Paintings & Drawings
Working mostly in oil or in pencil, I have been creating portraits of friends, still-lifes and landscapes since 1997. On several occasions, I have been honored to create a work of art to capture precious memories, from wedding portraits to portraits of the dearly departed. If you are interested in commissioning a work of art, please email me at beckydimattia@gmail.com.
Web Design Projects
As a self-taught web designer, I have been maintaining this evolving online portfolio since 1999. I have been an avid photoblogger since 2007, I have also developed a series of website devoted to my love of art history. These projects include Stories in Art, an exploration of paintings that tell stories, and The Sistine Chapel, an interactive site that identifies many of the beautiful frescoes in the Sistine Chapel.
---
Site credits:
This website is designed and maintained by Becky DiMattia using WordPress
All content herein is copyrighted 2018 by Becky DiMattia.
Profile photo by Maureen Cotton Photography.
All paintings photographed by Maureen Cotton Photography.